Superior Custom Products
Construction
Specialty Trucks
Semis
Jeeps
Transit
Hot Rods
Industrial
Stock Trucks
Military
Always-in-Stock
Driveshafts
Over 1000 in stock!
Find Your Driveshaft by Vehicle:
Ships out in 2 Days!
All In-Stock Driveshafts
We are your

Premier Driveshaft Provider & Driveshaft Remanufacturer
DRIVESHAFTS: At our state-of-the-art facility, our experienced staff can re-manufacture or custom build high quality driveshafts. Your driveshaft service is completed in one day from the time we get the shaft.
We offer free estimates for all our services.
Don't buy an inferior product for more money!
Order and Buy with Confidence
"You Can't Twist Our Shafts!"
Driveshaft International is the only source for your manufacturing or remanufacturing driveshaft. Our fast turnaround process will get your parts to you in the time frame that you are looking for.
Secure Online Shopping
Manufactured with Quality American-made Parts

Expert Support & Advice
A+ Better Business Bureau Rating
An Industry Leader in Turnaround Time
Free Shipping with a $250+ order
Serving Major Companies and Our Individual Customers with Premier Products and Service.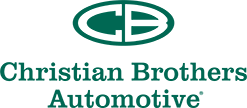 35 Years of Superior Parts & Service